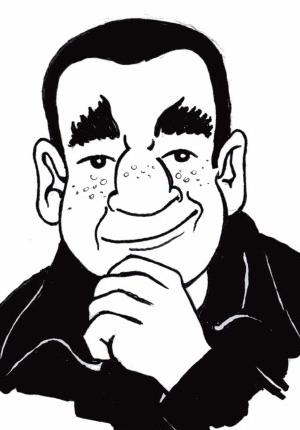 A musician must create music,
an artist must paint,
a poet must compose,
if he wants to be at peace with himself.
What a man can be, must be.
Abraham Maslow

Few years ago I have re-discovered an old passion for drawing; that's the reason why I would like to propose myself as free-lance in the field of illustrations and comics … main guides are for me: Pratt, Giardino and Manara … but also Solano Lopez Munoz Moebius and Magnus…
Within comics I have included a summary of projects developed in recent years (including "Earth Signs", finalist Lucca Comics&Games 2010) while due to a watercolor illustration course followed in 2010 (…with Alessandra Scandella), I have discovered new potential of expression using watercolor with china. Many of the illustrations presented (some to be published), reflect this technique.
Objective is to propone myself to Publishers, Associations, Companies and all those who consider interesting projects and works done. The only certainty I have is that I will continue to design for passion…hence the slogan -Illustrations&Comics4Passion-
I live and work in Milan, near Porta Romana